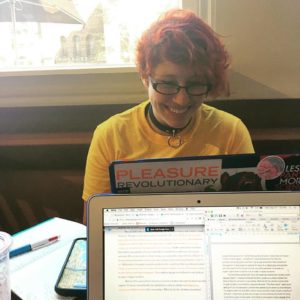 Hi there! I'm Bex, and I talk about sex. Correction: I talk about sex a lot. I talk about sex for people who were never given a proper sex education and for dedicated sex geeks. I talk to people looking to buy their first toy and to devoted collectors. I talk about sex with everyone and for everyone.
The simple act of talking about sex has become radical and revolutionary because it's so rarely done. People might mention "doing it" in lowered voices, or talk about "going all the way" through fits of nervous giggles, but no one talks about what exactly "it" is or where they're going "all the way" to. We call sex toys "marital aids" or "pleasure objects" and the safer sex isle in the local drug store is called "family planning".
This unwillingness to simply discuss a basic fact of our relationships, and even our biology, creates a society full of ignorance and shame that we can fight by simply starting the conversation.
By talking about sex we can talk about the cultural issues surrounding it, we can create community and stop people from feeling so alone. Education can help people protect themselves from unnecessary risk and can even inform them of rights they didn't know they had or deserved.
Education changes lives, or it can just help you find your next favorite toy.
I am a sex educator, blogger, speaker, podcaster, and professional dildo peddler. If you're hanging out in my little corner of the internet you can expect to find sex toy reviews, how-tos, navel gazing, an exquisite collection of gifs, and tales of weird things I've put in my vag. I've been a proud and undeniable kinkster ever since I insisted on being served my meals in a dog bowl at the age of 8, and even before that, probably. I'm a Virgo, a Hufflepuff, a masochistic pup, and a genderqueer nerd who has finally grown into the pop punk skater boi of my high school dreams.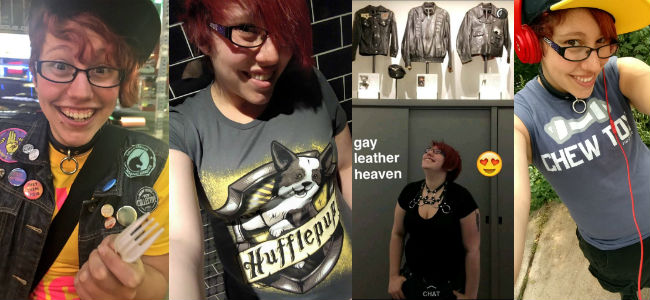 Follow me on the internet, I'm Hilarious